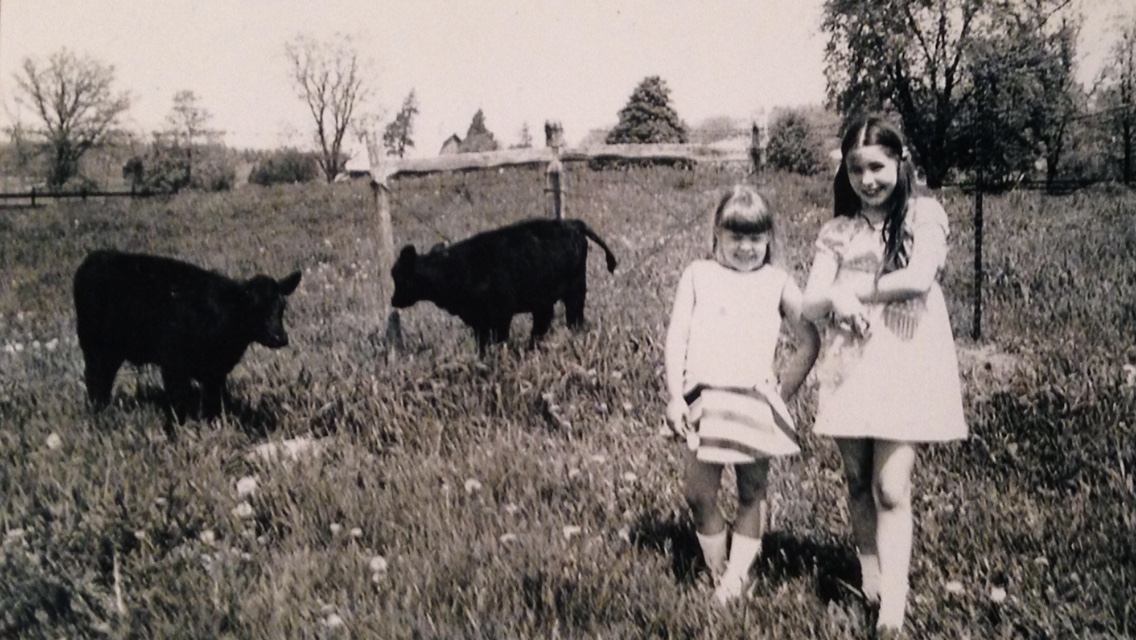 This is me on the left with my sister, hanging out with our Angus cows in Michigan.
ABOUT ME
I was born and raised in an old farmhouse on a dirt road in Southeastern Michigan, where we were surrounded by state land. Inspiration for many of my surface pattern designs comes from my childhood memories exploring the dirt roads, farm fields and forest paths that I called home.
I learned to sew when I was 11 years old, while in 4H. At the time, I mostly focused on sewing garments. Through the years, I eventually added home decor and bag sewing to my list of sewing accomplishments.
My parents still live in my childhood home, and I enjoy visiting once or twice each year. I am always amazed at how time takes its toll on the structures around the property. The chicken house is now entirely gone, having caved in on itself and deteriorated over the years, and the big red barn, although renovated by my father 10 years ago, always shows signs of having withstood another Michigan winter.
After earning a Bachelor of Science degree in Interior Design from Michigan State University, where I also met my husband, I headed West to Northern California where I worked for a bit as a design trainee for Crate & Barrel before starting a family.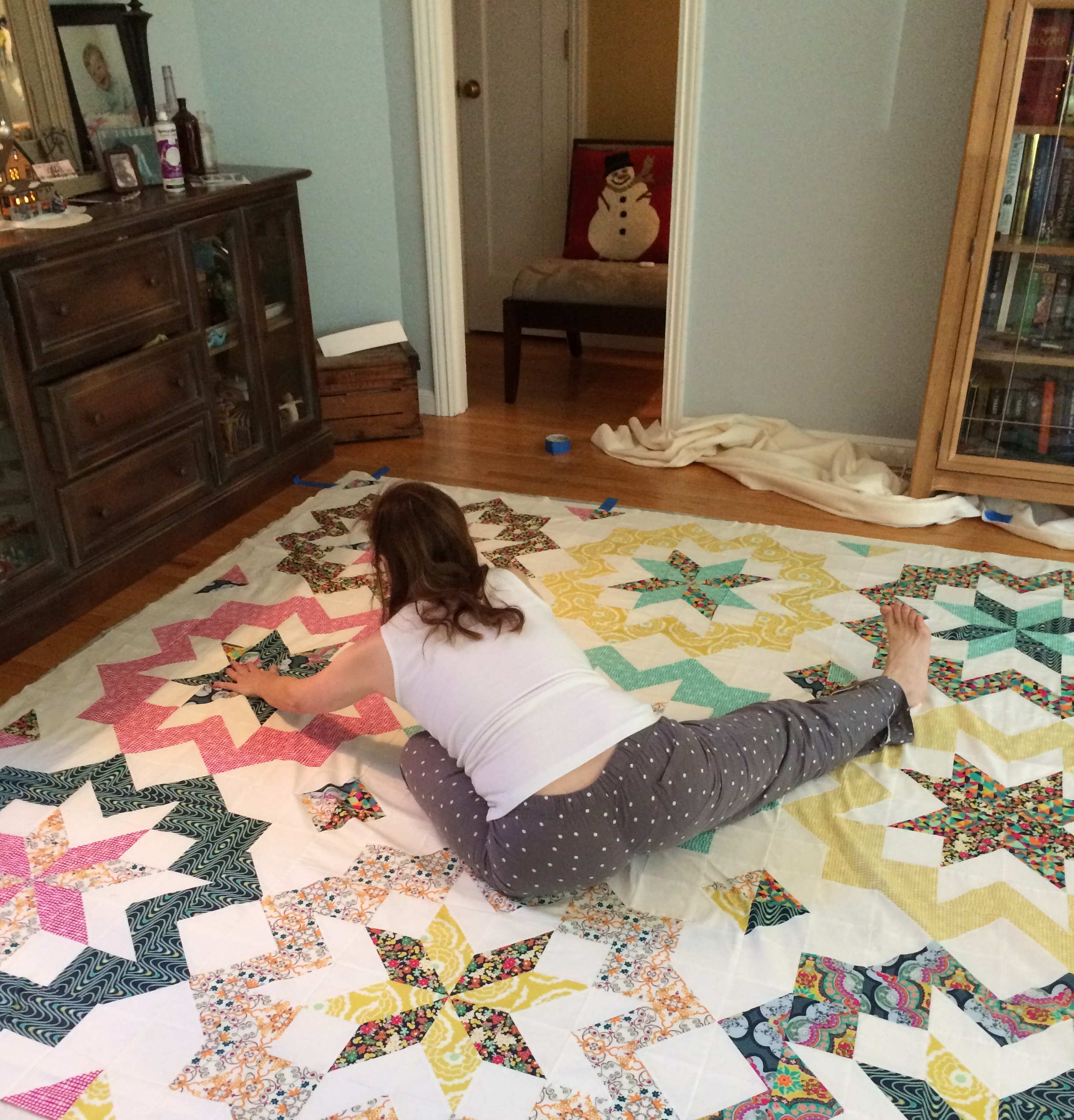 I made my first quilt approximately 4 years ago, and it is here that I discovered my passion. I absolutely LOVE quilting, and the community to which it has introduced me. I try to make it to a couple of sewing events around the country each year, and always look forward to these trips. I have met so many wonderful people, and have made many good friends! It is so much fun seeing my friends and spending a weekend together eating, talking, laughing... oh, and sewing!
My love for quilting, and the process of selecting and working with so many beautiful fabric designs, rekindled my passion for art and design, and launched me on a new path towards surface pattern and fabric design. I taught myself Adobe Illustrator and Photoshop, and attended a number of classes offered by Creativebug, CreativeLive, and Make Art that Sells (MATS) with Lilla Rogers. I not only enjoy designing repeat patterns for surfaces and textiles, but love to create whimsical illustrations that can be used in repeats, or for greeting cards.
I believe I have a unique perspective and voice - developed from growing up in very rural Michigan, having lived in the San Francisco Bay Area for the past 25 years, and having spent summers in Cape Cod for the past 14 years. I enjoy sharing my perspective and voice through writing, so I send out a newsletter twice each month, and maintain a blog called "Swellsewing." It is through these outlets that I tell the many stories of my sewing and non-sewing adventures.
I want my readers to see the real me, all my mistakes and all my triumphs. Nobody is perfect, and it helps to laugh at yourself along the way. Besides my newsletter and blog, you can learn more about me by visiting my Instagram feed (@tracey_wirth_designs), or my FaceBook Page (Tracey Wirth Designs).
Please take a look through the collections on my website. All of my artwork and surface pattern designs are available for license, and I would love to hear from you if there are particular collections or individual designs that you are interested in. I am also happy to create bespoke designs and artwork to fit a specific need you may have. I can be reached at traceywirth@comcast.net.